Well, as usual I find myself struggling to call it done. Is a model ever really finished. Even as I was taking the last pictures I noticed even more touch-ups I have to do. But, all that aside I'm posting the finished build for everyone to see.
My goal was a story of sorts. But I wanted it overly dramatic, rather than historically accurate...not that the Black Pearl is in any way a historically accurate ship, but you get the idea. I wanted it to be "movie-like". I believe it was the second movie where we learned that Norrington had lost his ship in a storm off Tripoli while chasing the Pearl. Disgraced, he resigned his commission. This is the Black Pearl the morning after the storm. She's been running full sail all night and the seas are still rough, though not as bad as during the storm.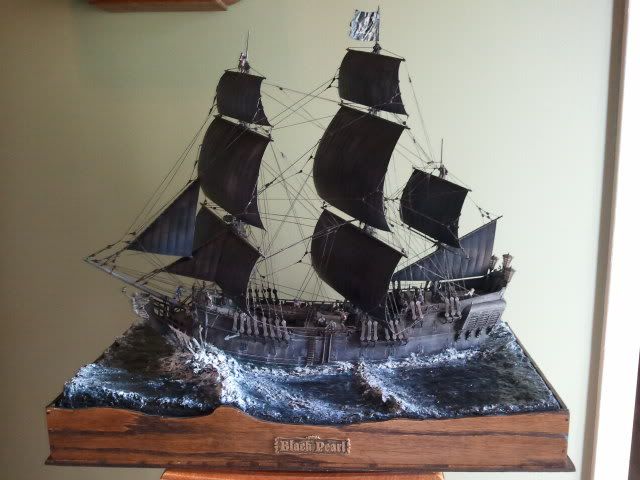 At the bow we have the night watch having a little "breakfast" before turning in for a couple of hours. Other crew goe about their business.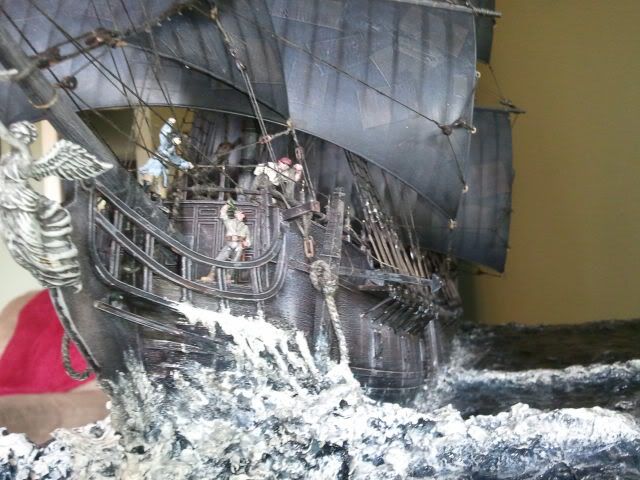 On deck, the crew busily (if that's what you can call it) works, taking up lines and securing loose cargo. To the left of the launch is the Missionary they picked up a few days earlier in Tripoli, trying to focus on his scripture and not on the strong urge to vomit as the ship pitches heavily. Gibbs insisted they take on the "man-of-the-cloth", saying they could use any luck they could get. The Missionary was on his way to Tortuga to "save some souls". Boy was he in for a rude awakening...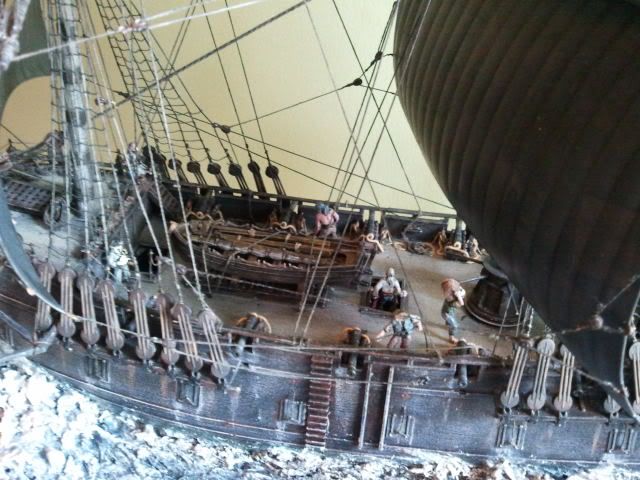 At the stern, one of the morning watch peers out for any signs of Norrington, while at the wheel Cotton wonders where his cowardly parrot had gotten off to this time...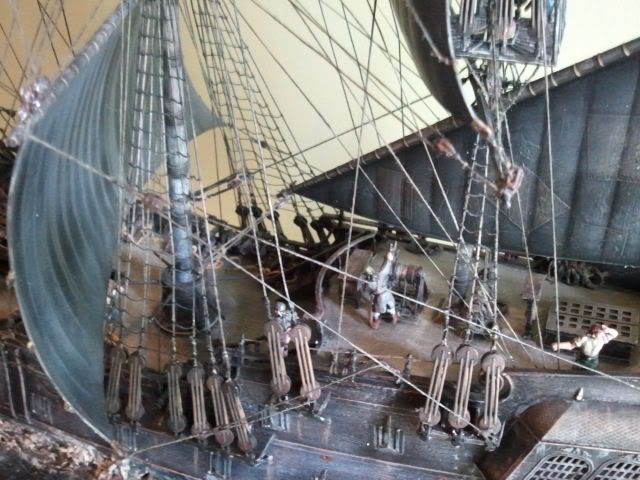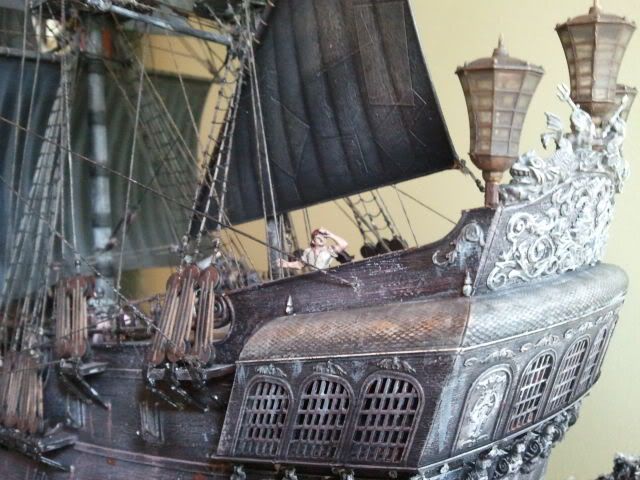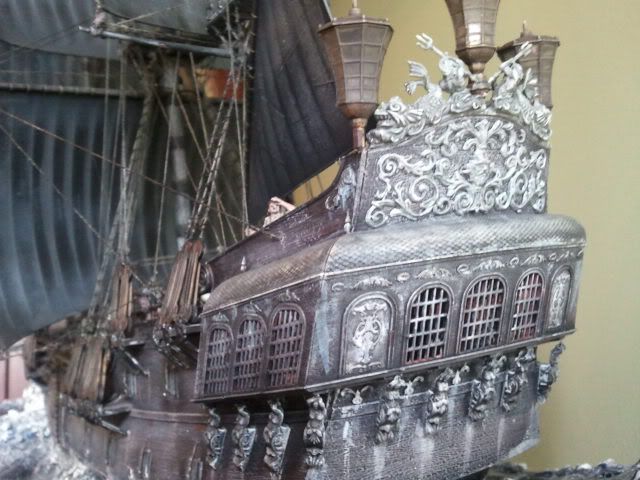 And Jack?...
He's been up all night, preferring to ride out the storm on deck. He looks down at his compass, with his usual frustration. You see, at this point in time Jack still doesn't know what it is he wants the most.
The compass spins madly...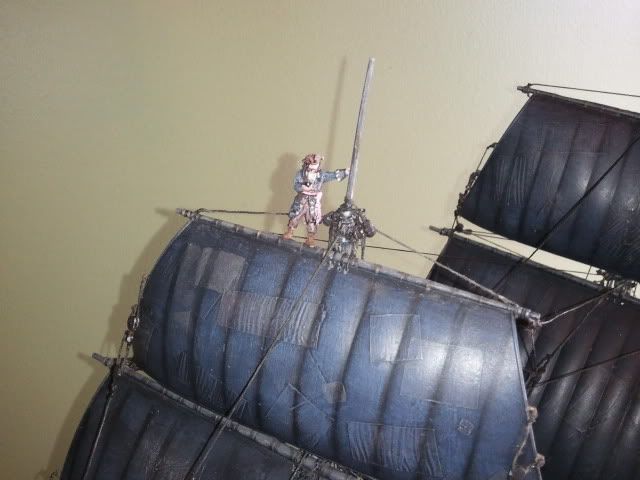 I must say this has been a very fun build. All that's needed now is to make the clear case for it and then take it down to Jackson and its new home at my daughter's house. I've decided put off a new build for a while since I can't decide what I want to do. Instead I've pulled down Le Chebec for a much needed overhaul. Not a whole lot to do. Mostly detail stuff and rig the guns.
Here's a few more pics of the Pearl, as well as the water-base. Enjoy.
Build complete!
Phil