How does one start a new build? Don't ask me,because I always spend hours just handling the parts and looking at the sprues and instruction booklet. After what can end up as days and weeks and on more than one occasion years, I just start the kit.
That being said, I will give some insight to why the Titanic. I found this model in 1995 or 96, I can't recall for sure, and just had to have it. I'm one of those people that has always had a thing for the Titanic. My first recollection of the Titanic and her story began in the early 1960s, having seen "A Night To Remember". I seem to remember reading everything I could find including Walter Lord's book by the same title and anything else with the name Titanic on it. With the wreck being discovered, all my childhood fascination came back with a rush and the inevitable purchase of the model. But as life would have it the planned build got put off time and again, for all the reasons we all have. Then it was a wistful " someday project". This being the Centennial of her tragic maiden voyage, I thought it would now be a fitting time to bring out the box and see what I can do with it.
The model is my entry in a shipbuilding Group Build on another forum, and Pete has been generous enough to let me share it here. I can not promise a museum quality model, it will be far from it. But it will be the best I can make it with the skills I have. So please excuse the blunders; there will be many I'm sure, and please feel free to offer any advise you think you want to share. I'm all ears and will be most appreciative for any and all assistance.
Now to the first steps in my build log.....
I've mocked up how I want to attach the hull to the pedestals of the stand. I'm thinking along these lines, 2 1/4" bolts 2-1/2" long up thru the base and pedestals up into the hull. I fashioned a 1/4' plywood insert to take the stress of tightening the bolts off the styrene of the hull but still traping it to the base.
Once the decks are glued down this will be permanent. So I've got time right now to make adjustments. Of course the hull will get painted before I make this a done deal.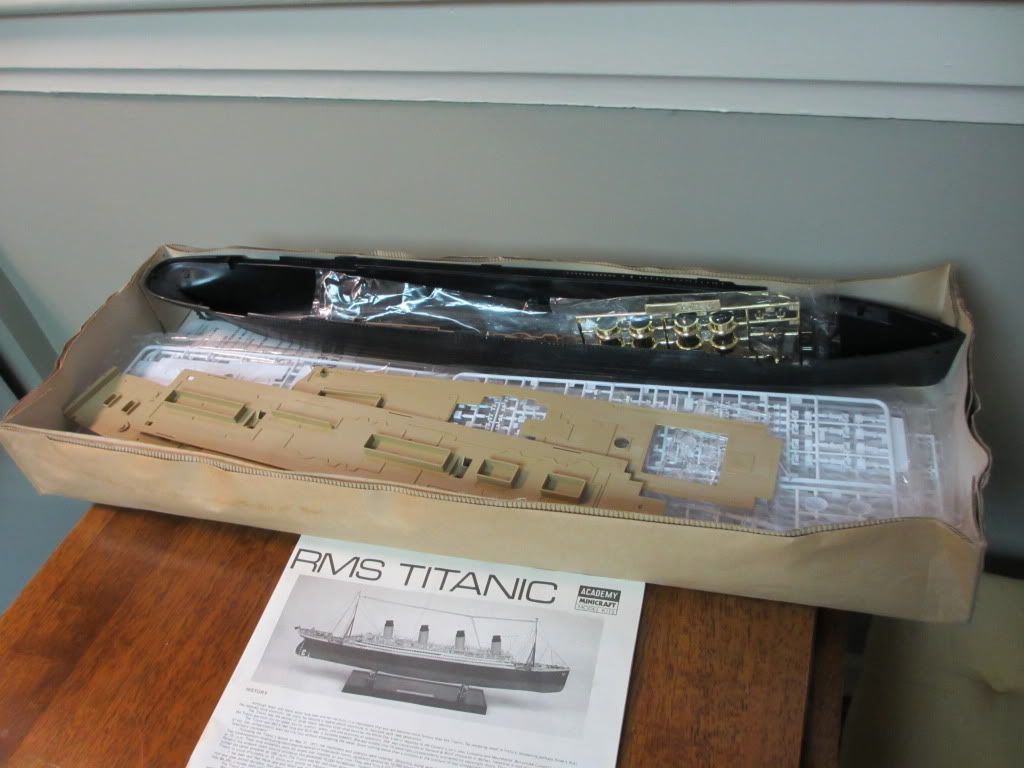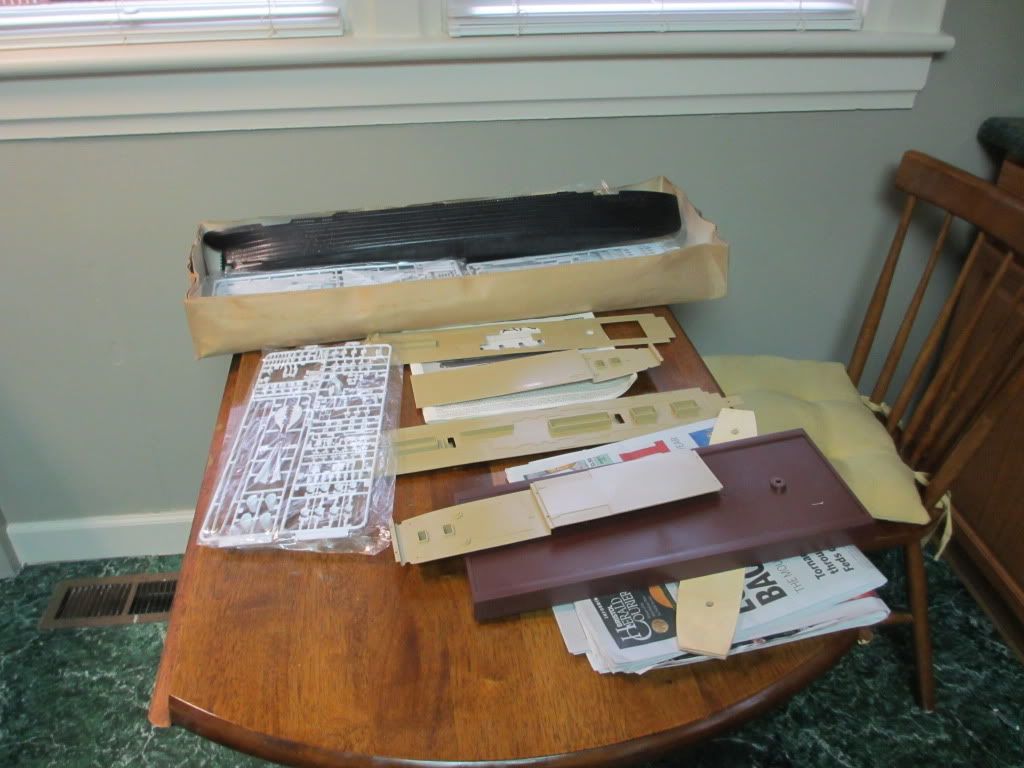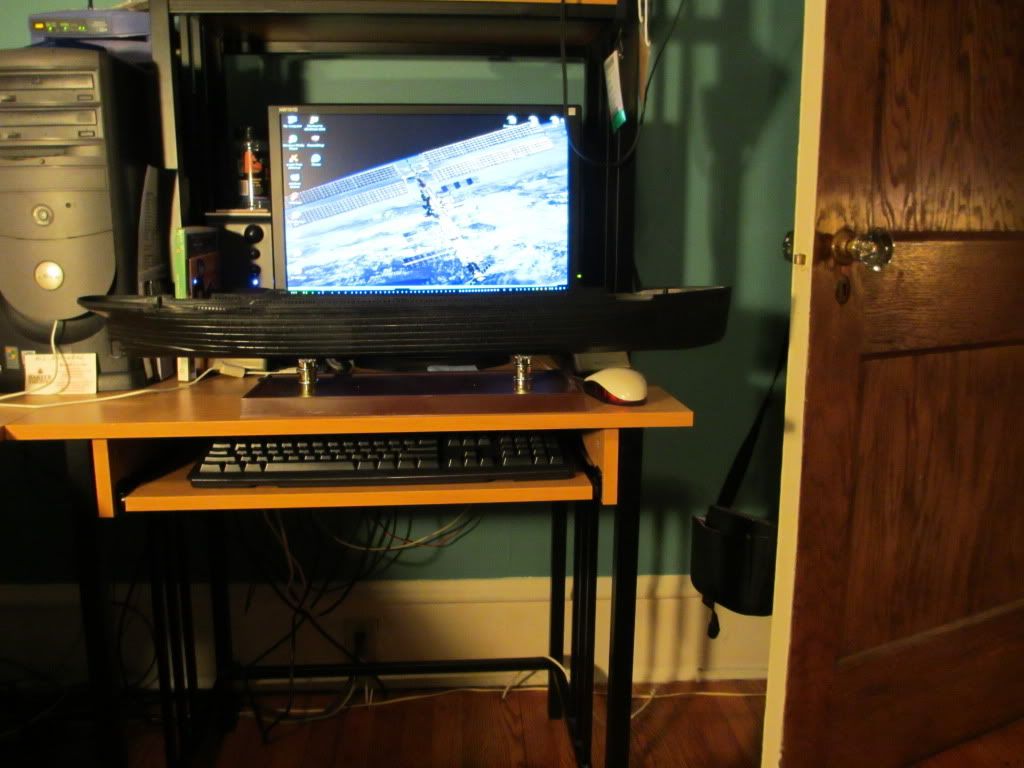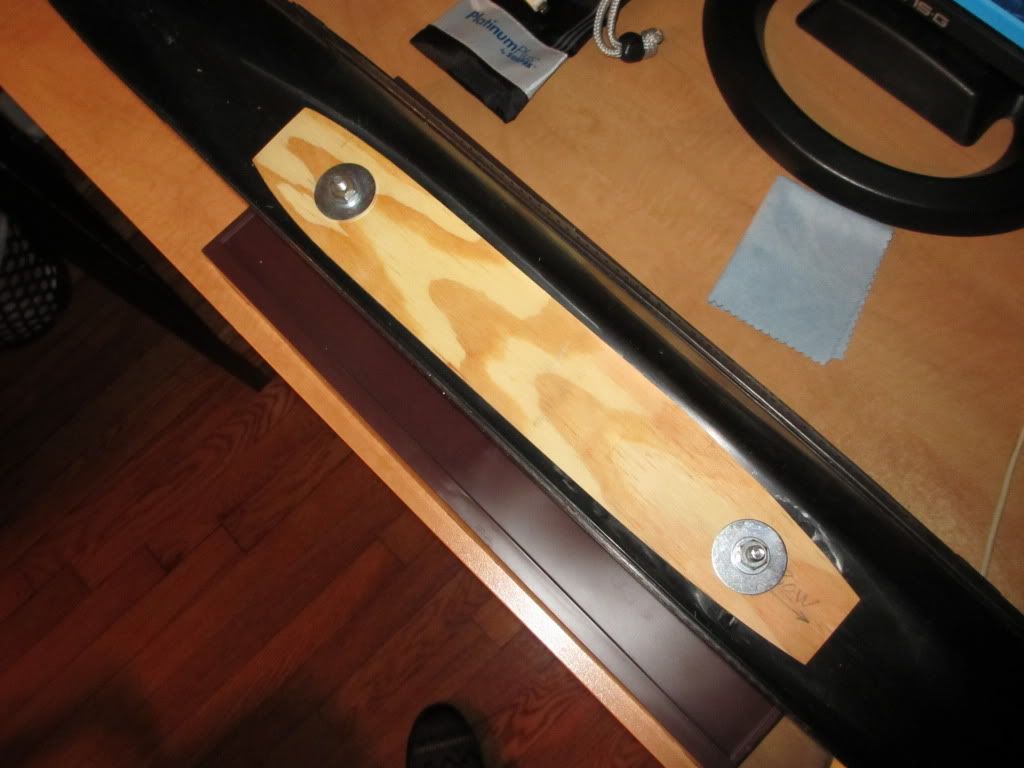 Thanks for looking in...
Greg