At some £1.300.00 and over nine feet high (2.6 mtrs), unfortunately I have neither the money nor space for this 1:50th scale crane model...

Everything on the real crane is designed so that it will break down and fit into around 135 standard 40' containers to enable transportation by road and sea!

"Cranes e.t.c." review of the W.S.I. Sarens SGC120 Ringer Crane

Below image copyright: Cranes E.T.C.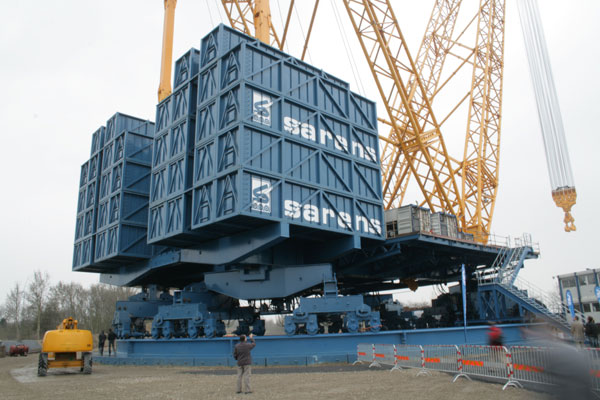 Cheers,
Pete.