Well, since I haven't worked with this scale in quite a while, and my aging eyes not being what they used to be, I decided to start with the vehicles and stick to prep work on the boat. I ordered an extra set of photo-etch so I can really make this kit pop. That's a total of 6+ sheets of photo etch I'll be putting on this kit.
Wow! These vehicles are small, and the LCAC is a model kit all it's own. I'm amazed at the amount of detail. Here's some pics.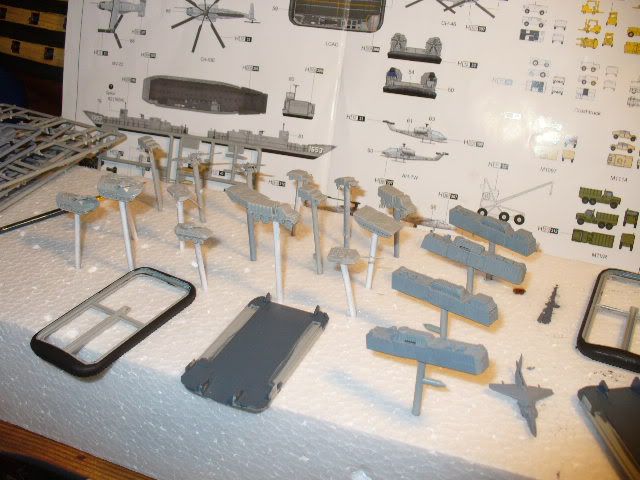 Prepping everything for painting. All of the vehicles had some sort of assembly And you can just make out Victory in the back. My wife is getting ready to paint the craft room so I haven't found a place to keep Victory safe, so she stays on the workbench for the moment.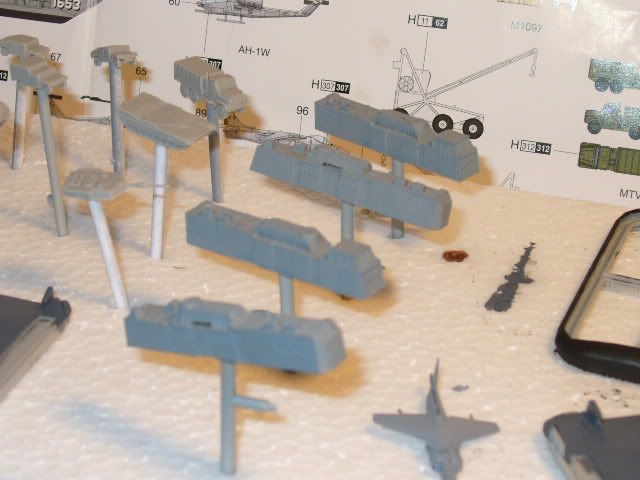 Lots of pieces for the LCAC. And it's only 3" long!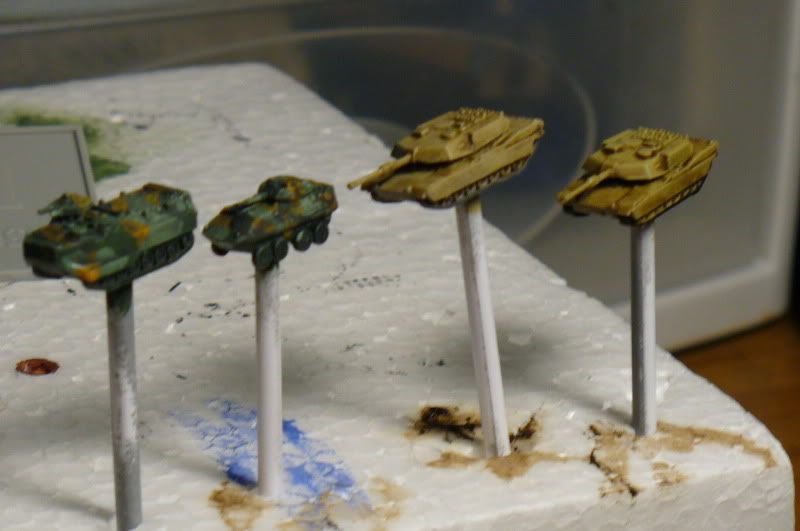 Here's the APC, Bradley, and M1's in progress. I went with forest camo on the APC and Bradley in order to keep the overall picture from being "boring".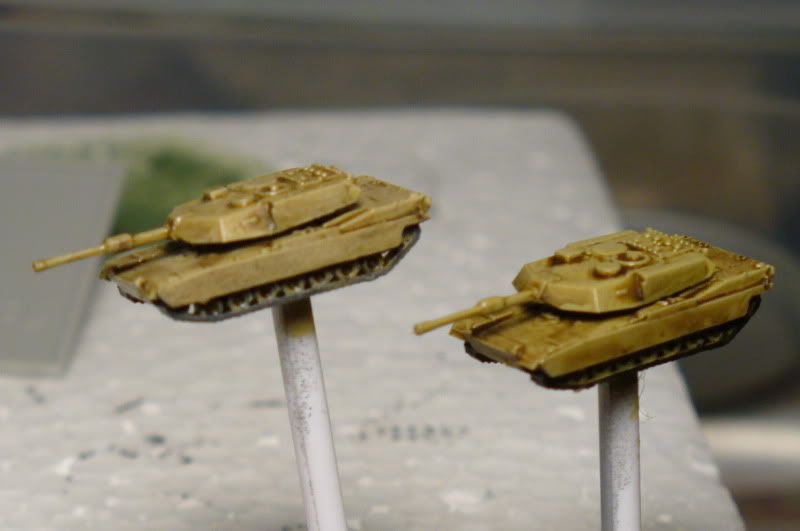 The M1's are my first real adventure with future as a sealer and oils for washes. On the left is a wash using linseed oil as thinner. After talking with Rob (thanks again Rob), I changed over to an odorless turpentine for the M1 on the right. The wash really made things pop. I still have some detailing to do on all the vehicles.
LCACs in progress. Unwashed on left, Washed and drybrushed on right. I really like these little guys. There is a lot going on on them. I still have quite a bit of detailing to do on both.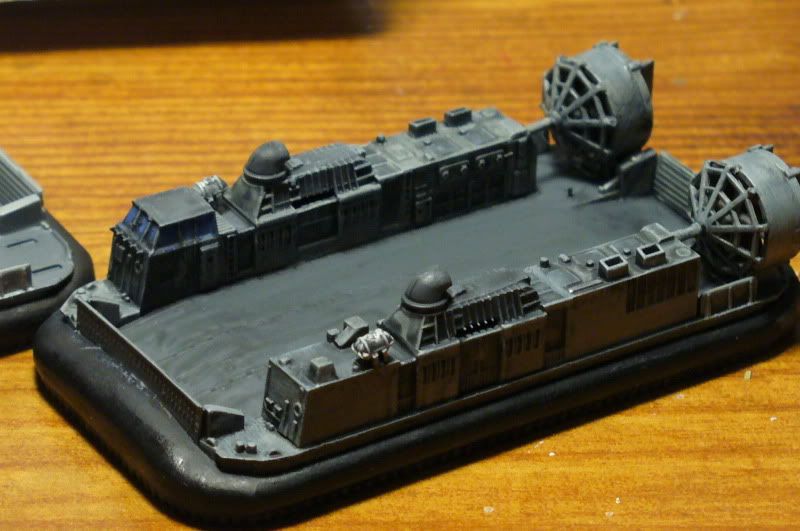 Still a lot of detailing to do, but I'm not unsatisfied.
The wife has since torn the craft room apart (she has a scrapbooking table and equipment in the room with me) as she gets removes switch/outlet covers, sands the walls (yes, I said sands the walls) and masks off all the moulding for painting and my workbench is now in the center of the room, so any work on the kit this weekend will be out of the question. I may get a few things done tomorrow. I'm busy doing simple base-color work on the well deck. The extra photoetch should be here early next week so I'll be able to get busy on the various helicopters in the kit. The photoetch rotors will allow me to get very realistic blade sag, and I can't wait for the extra railings, which are a must for the well deck.